Tel: +27 (0) 12 003 7000 | Fax: +27 (0) 86 433 3328 | Email: defence@premiumgroup.co.za | Web: www.dukedefence.com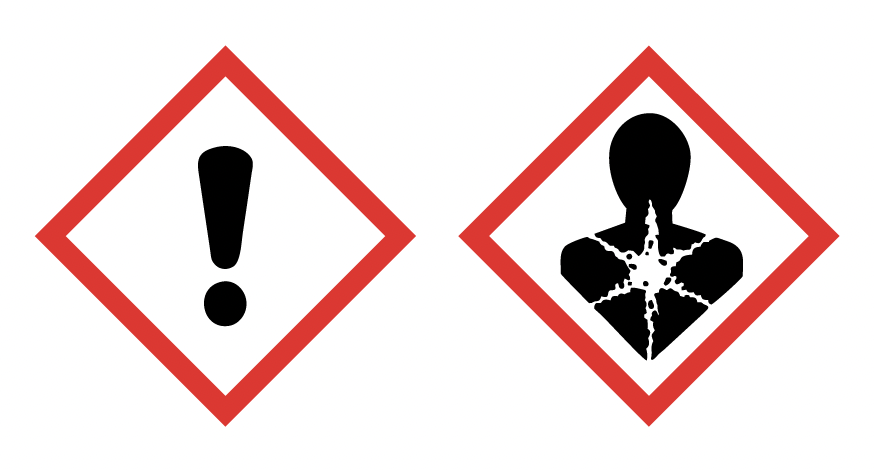 THIS PRODUCT IS NOT A TOY. KEEP AWAY FROM CHILDREN. DO NOT INGEST, READ ENTIRE PRODUCT WARNINGS & SAFETY DATA SHEETS AVAILABLE ON WWW.DUKEDEFENCE.COM PRIOR TO USING CONTENTS.
Powder and I.D. Marking projectiles are practically non-toxic and chemically non-irritating. Duke Hazard, Top Gun, Eternal Flame, Pyro, Ring of Fire and Great Ball of Fire and other "Live" projectiles contain chemical irritants and may cause irritation upon contact or inhalation. Thumper and Shattered projectiles are made from a rigid polymer and may cause physical trauma.
WARNING! GLASS BREAKING SHATTERED PROJECTILES ARE NOT INTENDED FOR USE ON HUMAN TARGETS. DO NOT shoot at head, face, eyes, neck or spine.
As with other less-lethal projectiles, head shots could result in unintended severe or permanent injury or death. This Product is only intended for use with Duke Defence Authorised Launchers. Full face, eye, throat, ear, and groin protection must be worn by the user and any person within range.
INGREDIENTS:
Duke Hazard, Top Gun, Eternal Flame, Pyro, Ring of Fire and Great Ball of Fire and other "Live" projectiles contain active irritants. Consult MSDS data for irritant formula composition.
STORAGE AND DISPOSAL:
Store in a secure location. DO NOT store where accessible to children or unauthorized personnel. DO NOT store where temperatures may exceed 150°F (65°C) or below -15°F (-26°C). DO NOT store in direct sunlight. Duke projectiles have a shelf life of 3 years. Upon expiration, discard in accordance with local regulations or contact Duke Defence for disposal options.
LIMITED WARRANTY AND DISCLAIMER OF REMEDIES:
Duke Defence warrants, solely to authorized end user military, law enforcement agencies, private security firms, and private or public corrections agencies (each, an "Authorized End User) for a period of one (1) year from the date of first retail sale that the Product shall perform substantially in accordance with Duke's Specifications. In the event of a defect or non-conformity in the Product, Duke shall replace the defective or non-conforming Product, provided that the same is (a) returned by an Authorized End User during the warranty period and in accordance with Duke's return policy, and (b) properly packaged and shipped to Duke's designated facility. If the Product has been improperly handled or shipped, or subjected to abuse, misuse, accident, alteration or neglect, the limited warranty is invalid. Duke shall make the final determination as to the existence and/or cause of any defect or non-conformity.
THE REMEDY SET FORTH HEREIN IS THE SOLE AND EXCLUSIVE REMEDY FOR BREACH OF THIS LIMITED WARRANTY, AND DUKE EXPRESSLY DISCLAIMS ALL OTHER WARRANTIES, INCLUDING EXPRESS AND IMPLIED WARRANTIES OF MERCHANTABILITY, FITNESS FOR A PARTICULAR PURPOSE AND NON-INFRINGEMENT.
Duke's liability and damages for all claims (contract, tort and/or other) shall be limited to repair or replacement of the Product or refund of the purchase price, at Duke's sole discretion. In no event shall Duke be liable for any special, incidental, or consequential damages of any kind arising out of the purchase, use or atempted use of the Product. In no event shall Duke be liable for any damages or injuries caused by the Product, except in the case of gross negligence and/or wilful misconduct by Duke.